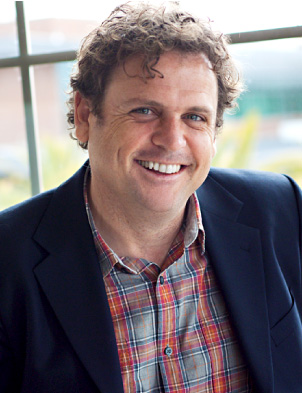 Danny Kennedy is a passionate activist, successful cleantech entrepreneur and recognized opinion leader on global environmental issues. Kennedy's accomplishments in the cleantech sector have earned him numerous awards, including "Innovator of the Year," from PBS program, Planet Forward, for founding the leading residential solar power company, Sungevity® Inc.
Kennedy has worked on climate and energy issues for over two decades, starting as a campaign manager for Greenpeace in Australia and the Pacific, and moving on to become director of Greenpeace's California Clean Energy Campaign in 2001-02. In 2010 he spearheaded the "Solar on the White House" campaign that resulted in the Obama administration's decision to place solar panels on the First Family residence. The administration has yet to honor this commitment.
Kennedy serves on the board of the Solar Foundation, a global research and education organization in Washington DC, and Solar Mosaic, a solar-focused, crowd-funding start-up in Berkeley, CA. He holds a Bachelor of Science degree from Macquarie University in Sydney.